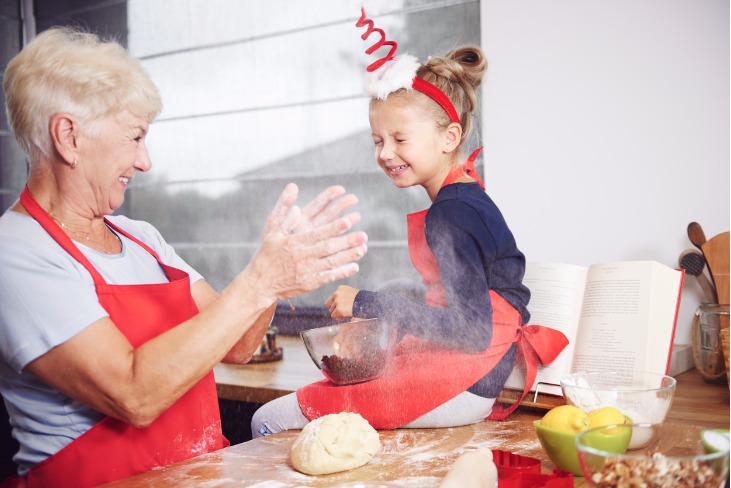 From wrapping presents to trimming the tree, there's a lot to do during the holidays. Add in cooking a huge holiday meal – plus desserts, and it can be enough to make your head spin.
But baking for the holidays doesn't have to be just another weight on your shoulders. In fact, with the right recipes, it can be quick, easy and, surprisingly, maybe even fun.
Here are a few quick and easy holiday baking recipes to give a try this season: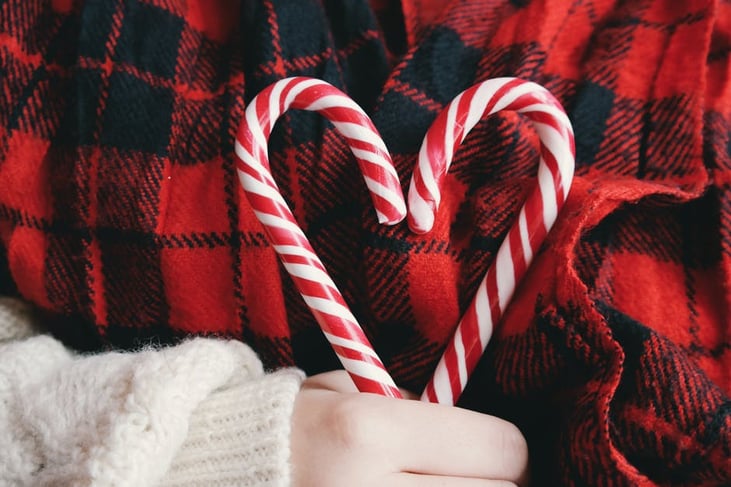 Peppermint Icebox Cake
The easiest way to avoid lengthy baking? Choose a dessert that doesn't require baking at all! Icebox cakes are the perfect way to do it. All you need are a few ingredients and a refrigerator, and you're good to go.
Ingredients
1 package of Oreos
5 tbsp. unsalted butter, melted
¼ tsp. Kosher salt
1 12 oz. package of cream cheese, brought to room temperature
1 container marshmallow fluff
1 tbsp. peppermint extract
2 ½ cups heavy cream
1 cup powdered sugar
Red food coloring
1 cup crushed peppermints
Directions:
Break up the cookies into small crumbs by pulsing in a food processor. Add in the salt and butter, and pulse a few more times until well mixed. Press the mixture into a 9-inch pie tin to form the crust.
Soften the cream cheese by beating in an electric mixer for about 3 minutes. Add the marshmallow fluff and peppermint extract, and beat together another minute.
In another bowl, add 1 ½ cups heavy cream and ¾ cup powdered sugar until stiff peaks begin to form. Add a few drops of red food coloring and fold into the cream cheese mixture gently. Spread the mixture into your pie crust and chill in the fridge overnight.
Mix remaining cream and powdered sugar until peaks form, and spread over the top of your pie. Sprinkle crushed peppermints over top, and place in the fridge until ready to serve.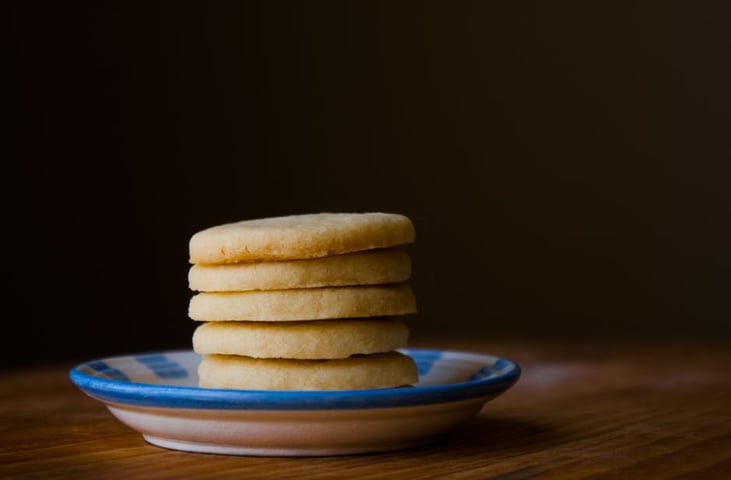 Simple Shortbread Cookies
Don't want to spend all your cash or time scouring the grocery store aisles? Short on baking time? These three-ingredient shortbread cookies are the answer.
Ingredients:
2 cups cold, salted butter
1 cup brown sugar
3 ½ cups flour (plus half a cup extra for kneading)
Sprinkles/icing for decorating (optional)
Directions:
Preheat your oven 325 degrees and line two cookie sheets with parchment paper.
Cut the butter up into small, pea-sized pieces. Place in mixer with brown sugar and beat with paddle attachment until light and fluffy.
Add the flour by the spoonful and beat after every addition. Once combined, sprinkle the extra half-cup of flour on a cutting board, and put your dough on top. Knead for about five minutes.
Divide your kneaded dough into thirds, wrap each third tightly with Saran wrap and place in fridge for 30 minutes.
Once chilled, roll your dough out on the cutting board to about a half-inch thickness. Use cookie cutters to cut out the shapes you'd like, and place them on your parchment-lined baking sheets when done.
Add sprinkles on top, if preferred, and place in the oven to bake for 15 to 17 minutes. If you're decorating with icing, let the cookies fully cool before attempting.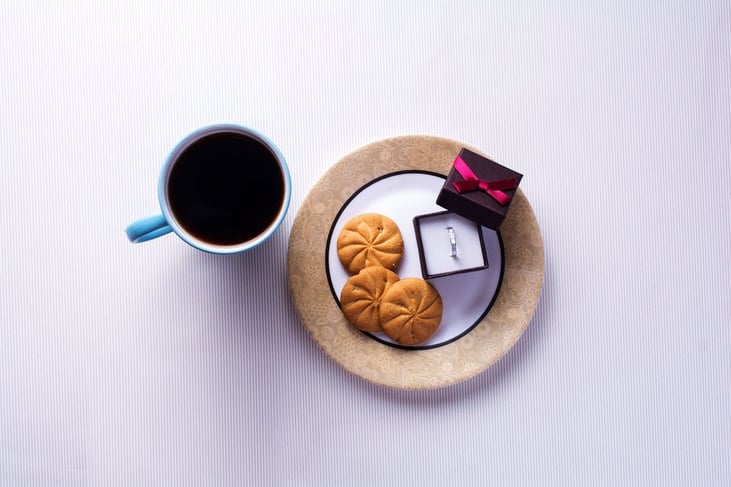 Crinkle Cookies
Chocolatey, chewy and cheap, these four-ingredient cookies are perfect when you're in a pinch. You can even make alternate flavors based on your favorite cake mix.
Ingredients:
1 box of chocolate cake mix
½ cup vegetable oil
2 eggs
1 cup powdered sugar
Directions:
Preheat the oven to 350 degrees, and line two baking sheets with parchment paper.
Whisk the cake mix, oil and eggs together until a thick dough is formed. Place a thin layer of powdered sugar on your hands, and shape the dough into small, one-inch balls.
Roll each ball in powdered sugar, and place on cookie sheet about two inches apart.

Bake for 8 to 10 minutes. Remove from sheet using a spatula, and set on wire rack to cool.
Mini Cherry Cheesecakes
There are few desserts as decadent as a cheesecake. But making those delicious cheesecakes? That takes hours of painstaking effort and tons of costly ingredients. Try these simplified tiny versions instead.
Ingredients:
3 8 oz. packages of) cream cheese, softened
1 ½ cups sugar
1 ½ tsp. vanilla extract
5 eggs
1 cup sour cream
1 ½ cups cherry pie filling
Foil-lined muffin cups
Directions:
Preheat oven to 300 degrees, and fill two cupcake tins with the foil-lined cups.
Add the cream cheese, 1 cup of sugar and 1 vanilla to a mixing bowl, and beat until smooth and well combined. Add eggs to the mixture one at a time, mixing after every addition.
Spoon the mixture into the muffin cups, filling each one about two-thirds up. Bake for 25 minutes, and let cool on the counter for 5.
While cooling, whisk your sour cream, remaining sugar and remaining vanilla together in a mixing bowl. Spoon the mixture over top of your cups. Bake for another 8 minutes, and let cool completely.
Once the cakes have cooled, top each one with a scoopful of cherry pie filling and place in the refrigerator until it's time to serve. Try with other flavored pie fillings as desired.
All in Moderation
The holidays are certainly a time for celebration, but remember to indulge in sweet treats only occasionally, and be careful to get plenty of fresh fruits, vegetables and water over the busy holidays. A healthy diet is crucial for optimal health as an aging adult, and it can help keep you strong – in body and mind – for the long haul.
To learn more about staying healthy as you age – or to get help doing just that – contact us today. We're here for you and your loved ones.